Bugatti Chiron
This Bugatti Chiron Pur Sport is the most famous car in the world. The owner, Mr. Andrew Tate, gave me total freedom to build an ultimate sound system.

After proper investigation of the factory sound system, I decided to design a mind blowing system in the very limited space available.

Together with Accuton, the speaker brand which is originally fitted into all Chiron, we designed a 8" bass speaker to be added to the doors. Yes, I have modified the doors...
First Chiron in the world with a custom sound system!
Nobody in the world has ever modified a Bugatti Chiron sound system. I was the first, cutting into the doors and doorpanels. And finishing in a way that looks it came just like this from the factory.
Steel nerves
Cutting into a Chiron is not something I do on a daily basis (yet...) so this was rather interesting. Preparation was key, and I made sure I checked everything multiple times before the actual cutting started.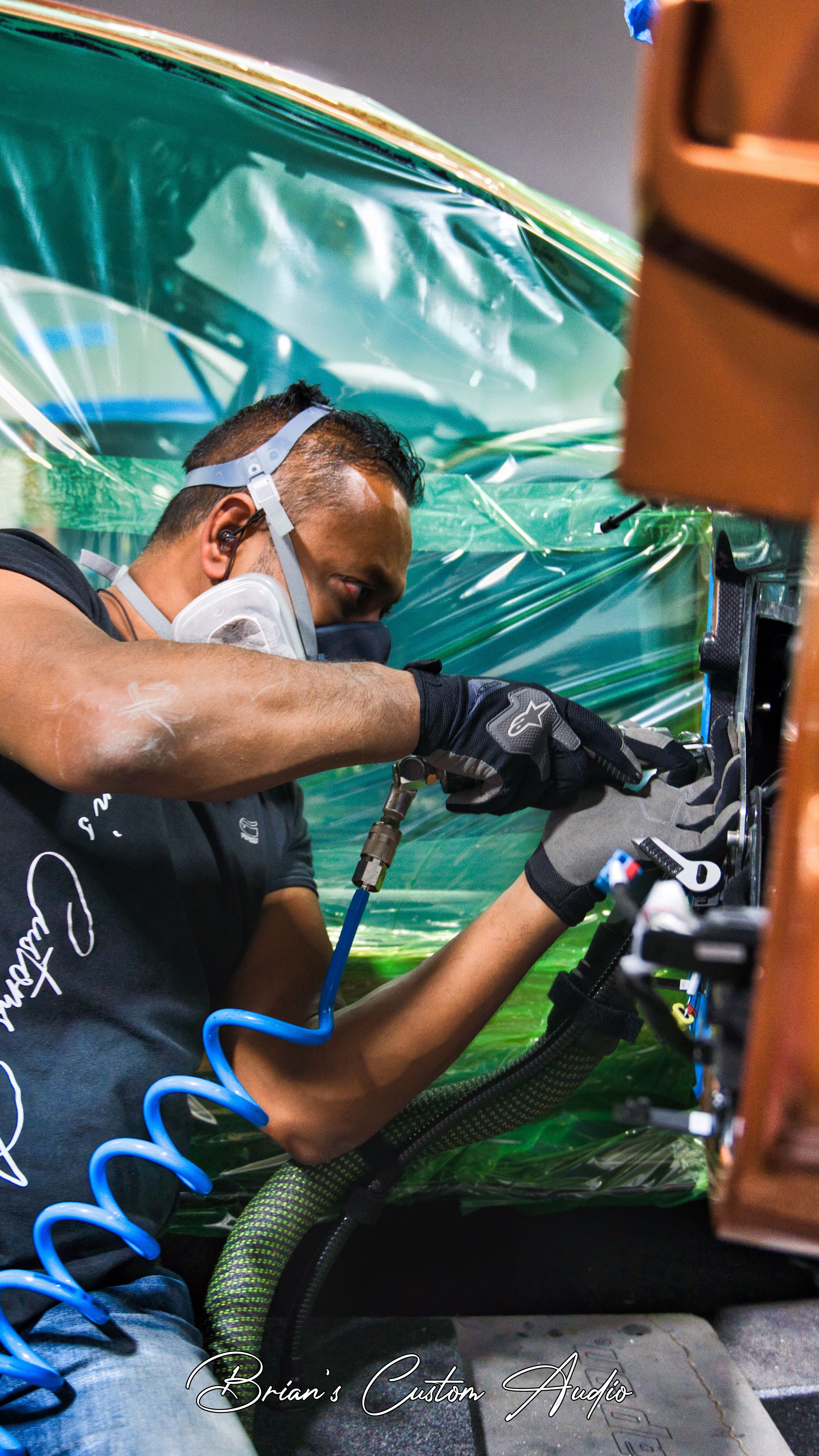 Custom parts
All the custom parts were 3D designed and simulated before manufacturing. Speaker mounting brackets were CNC milled from a solid block of aeromotive grade aluminium to prevent from corrosion. The cover panel was 3D printed and covered with Alcantara to match the interior perfectly.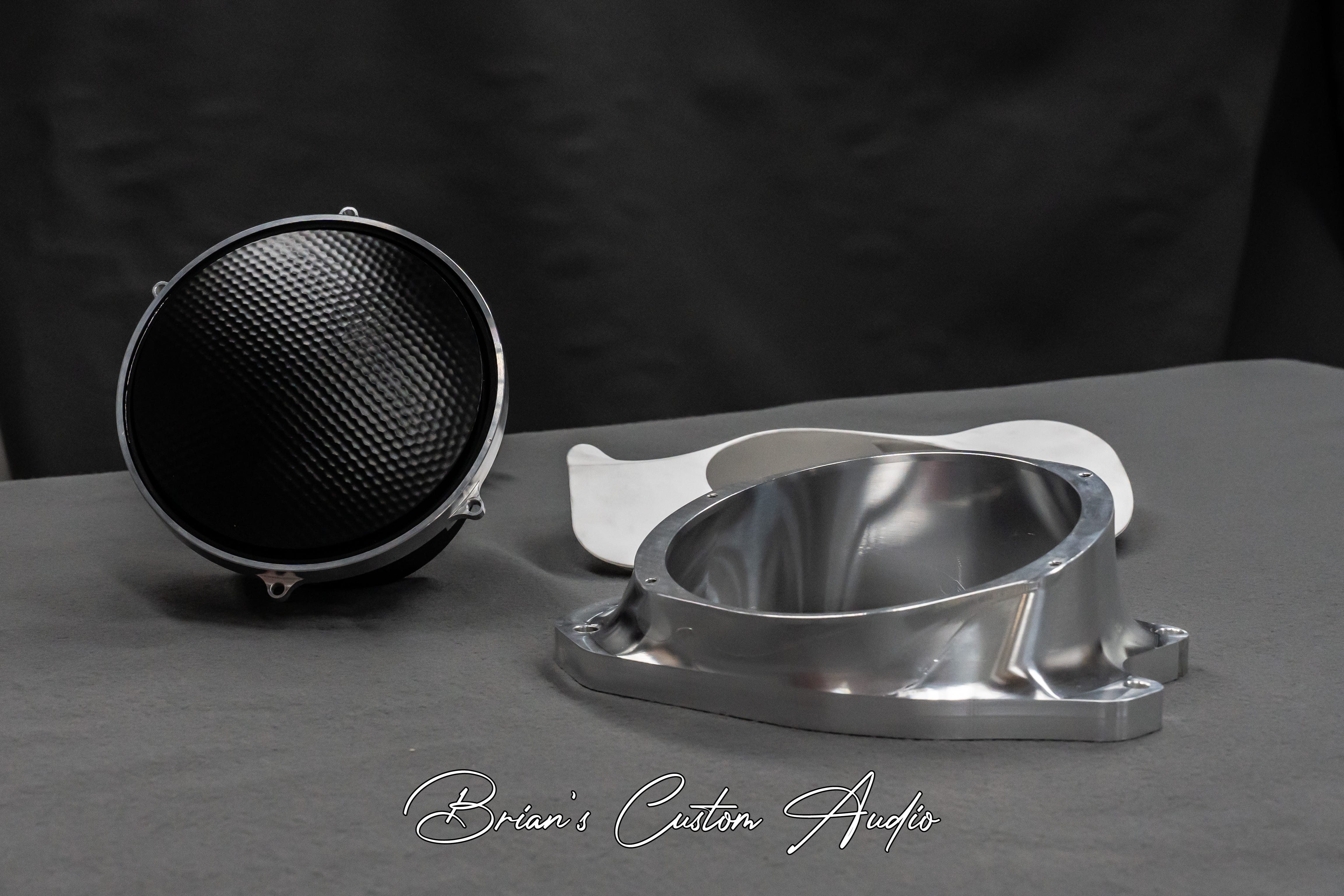 I have made a perfect car even more perfect. The client is very happy and more Chiron owners have shown their interest.
Emotion is more than speed.
Driving a car like this is an incredible experience.
Not only does it have amazing driving capacities, it also makes you feel right at home with this immersive sound system.

Why would you ever want to get out?